The North Dakota Building Officials' Association brings together code officials from throughout the state and provides them opportunities to learn about building codes and their enforcement and to consult with each other on interpretations and applications of these codes to real-life construction issues that arise during day-to-day inspection operations.
The Association meets twice a year for education opportunities and product trade shows to keep up with the latest editions of the International Codes and North Dakota State Building Code and new technology and construction trends.
You may know the 2018 ICC Code Official of the Year.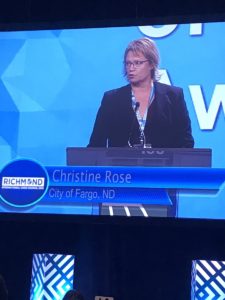 The list of people who have passed the North Dakota reciprocal mechanical exams has been posted and updated as of January 3, 2019–almost 250 successful candidates!  The list is searchable and can be sorted by column.  Please let us know if we've missed someone or if you have new results that need to be updated.